Get More from Every Marketing Dollar You Spend with A One Sol's Smart Selling Program.
Take a minute to think about all the time, effort, and money your company shell out to get a new customer. It's time to compare that how much money you cough up training your customer service team to more successfully turn your inbound calls into booked appointments.
How is your site converting visitors? If you're unsure or if your answer is "not too good," congratulation you've cone to the right place. To learn more about conversion rate optimization below, get started by contacting A One Sol right now!
Enter A One Sol Smart Selling program.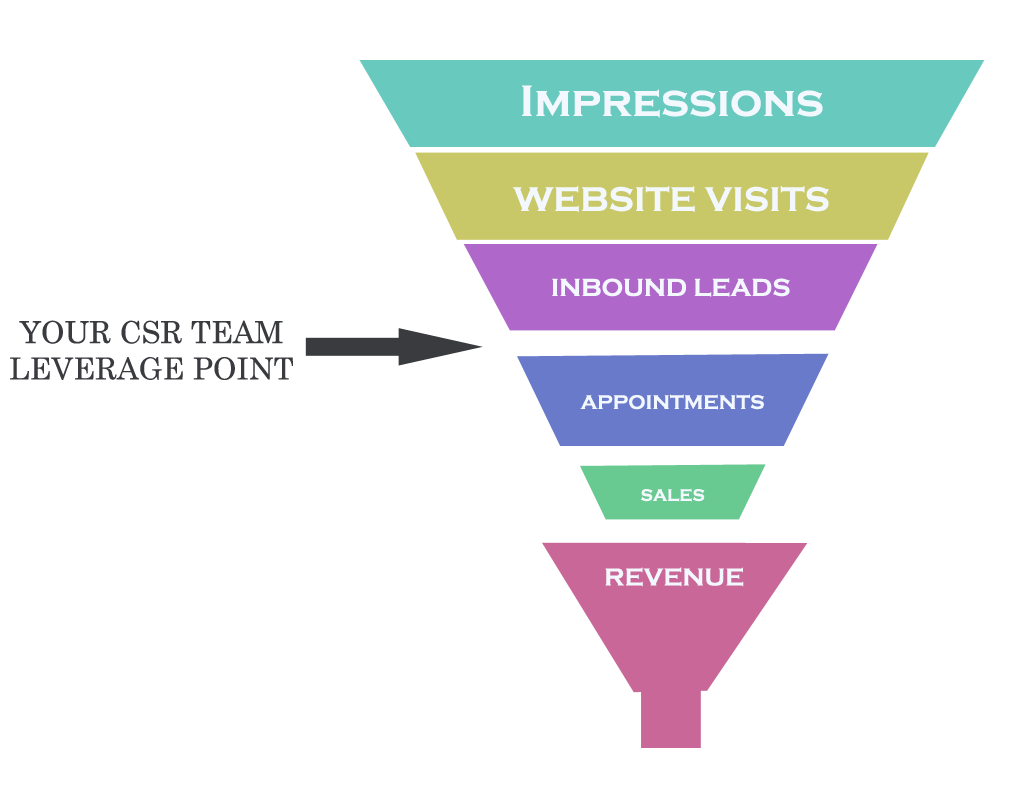 What Is A One Sol's Smart Selling Program?
Smart Selling provides a detailed curriculum and coaching plan to assist your company to book more appointments from the current lead pool through:
CSR team tracking – We'll set specific CSR goals and deliver you with detailed scoreboards and progress reports.
Personalized strategy – After reviewing your call log, we'll point out key strengths and improvement opportunities.
Bi-weekly coaching – Tailored curriculum and practice call scenarios give your CSRs the confidence to book more appointments.
HOW SMART SELLING HELPS YOU GROW YOUR BUSINESS
Let's suppose your average taking per job is $1000 and you have a 50% booking percentage. If you spent in a program to boos your CSR's booking percentage to 60%, you may maximize your revenue by almost $22,000 every month.  

1. IT STARTS WITH A CALL HANDLING ASSESSMENT
Our professional teams will start with a thorough intake meeting before presenting a detailed review of your call log by recording and listening to your inbound phone calls. Identifying your call handling team's key strengths and opportunities and deliver you with a call handling audit report 4-6 weeks after your intake.
2. THEN WE'LL DEVELOP A UNIQUE STRATEGY FOR YOUR TEAM.
Your call handling's team unique strategy will bring in specified CSR goals, a coaching plan with bi-weekly sessions, and a complete scorecard with advance reports. In addition, to obtain our Smart selling curriculum, our coaches will assist you to apply the Smart Selling concepts in practice call scenario during training.  
3. TRACK, TEST, TWEAK, REPEAT!
It's necessary to know that this is a long-term process and should be practised and repeated again and again to improve. Our motto at A One Sol, for Smart selling, as well as for all of our online marketing strategies, is track > test > tweak > repeat.
With A One Sol's Smart Selling experiences under your belt, you'll be able to more confidently control difficult phone calls, offer good customer service, and turn more call into booked appointments.
Get started today with a call handling audit. Fill out this form or call us.
Have Any Question?
Please contact us using the form and we'll get back to you as soon as possible.
Street No 1, Farid Town, Opposite Medical College, Sahiwal