A MESSAGE FROM OUR PRESIDENT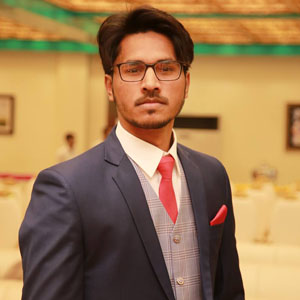 My name is Durrab Zafar Minhas and I'm the president of A One Sol. Thank you for taking the time to visit our site. If you've made it this far, I look for you must indulge me and take some time out to read this letter.
We work for companies and help business owners create an authoritative presence online and execute digital marketing strategies that result in maximized leads, sales, and raving fans.
Companies from any size to any industry benefit from our best services, but our aim and focus are to help small-medium-large sized home service companies utilize the website to grow faster, maximize profits, and boost their overall customer experience.
In every geographic market, home services companies are out there that actually control the advertising and marketing landscape. These are the companies that sponsoring the morning news, running a billboard on the side of different roads, running spots on the radio stations, and even running both small and large print Yellow Pages ads (like anyone even reads those anymore).
In Lahore, Liberty Market, a company like J. comes to mind. In Karachi, it's probably an SSY studio. In Islamabad, Akram Studio, Air Conditioning, and Plumbing. In Sahiwal, Gige Studio.
These "Muller and Phips" with apparently limitless advertising budget aren't the type of clients we work toward.
Our passion is to market the underdogs – the "challenger brands" in advertising speaks.
I've worked in my career, from small owners to big companies. I choose the latter. The entire A One Sol team shares my love and passion to help small-large-sized companies outwork and out hustle the "big guys."
We have a special place in our hearts for business owners who are passionate about their company's growth and wholeheartedly dedicated to being absolute the best at what they do – without regard to their size. The experts of our agency like assisting companies that are really well-prepared to think and act differently – like committing to data-driven thinking – because they aren't blessed with a super-sized marketing budget.
This tells a lot about our customers and also A One Sol, and if it describes your company, we love talking to you!
I encourage you to contact A One Sol or give us just a call at +92 302 7893647. We make sure that we must treat your business as if it were our own. Meanwhile, you can hear from our clients and see from our history, we're serious about growth.  
Durrab Zafar Minhas
President
A One Sol
P.S. If you are a market leader in your industry, but interested in marketing with the intensity of an underdog and you're ready to think and act quite differently, do drop us a line. Exceptions can be made.
Have Any Question?
Please contact us using the form and we'll get back to you as soon as possible.
Street No 1, Farid Town, Opposite Medical College, Sahiwal