Houzz is the largest online platform for homeowners and home professionals. Whether they are remodelers, architects, landscapers or more, almost all home services, as well as home good suppliers, can get benefit from a powerful position on Houzz. If you didn't join Houzz yet or you're not actively using it, you're losing the leads and booked jobs to your competitors.
Our Houzz Marketing Services
Most business owners typically don't get enough time to increase their Houzz presence – they've owned a business to run! At A One Sol, we're Houzz Marketer Certified to help those in the home design and exterior industry improve their online real estate, execute a Houzz online marketing strategy, and optimize their authority on the site.
Are you ready to get more leads and sales from Houzz? Start here!
WHAT'S INCLUDED: HOUZZ MARKETING PACKAGE
Initial Setup of Houzz Profile // Audit & Assessment of Existing Profile
Creation of Houzz Marketing Plan
Inclusion of Houzz Data in Custom Monthly Reporting
Houzz management and optimization, which will include:
Optimization of existing ideabooks and projects
Creation of new ideabooks (with client-provided photos)
Creation of new projects (with client-provided photos)
Continual monitoring of competitor profiles
Promotion via other social media platforms
Creation of Houzz microsite
Continual monitoring of all engagement opportunities (forums, questions, messages, reviews, etc.)
Initial setup in Houzz Marketplace (for eCommerce companies)
Used by more than 25 million homeowners
Has the largest residential design database in the world
Allows you to showcase your work and connect and engage with homeowners in your local area
Increases your online presence (on Houzz and search engines too!)
Builds your online brand and authority
Gets you more website traffic and qualified leads
 
At A One Sol, we think every remodelling company needs to be on Houzz to maximize their exposure within the design and remodelling market and to help produce more leads and sales. That's why all of A One Sol's Content Marketing Campaign Managers are Houzz Marketer Certified, a new certification system that picks out marketers who actually know how to use Houzz to its full benefits for professionals. The certificate, that we got from Houzz, also brings us in front of the latest information on Houzz tools, best practices, product news, market research, event invitation and so more.
Our team at A One Sol has a great experience getting our clients' Houzz projects, ideabooks, and picture ranked on the 1st page of search results and extremely increasing qualified Houzz referral traffic to our clients' sites.
Our Content Marketing Campaign Managers are really experts in writing for industries like remodelling, design/build, landscaping, windows and door, electricians, contractors, bathroom remodelers, and more.
Start Marketing Your Business on Houzz
What's next? If you already have Houzz, then just fill out the form below, adding your Houzz URL for Free Houzz assessment. If you don't have a Houzz, don't worry, contact us now and we'll get you set up!
ENTER YOUR WEBSITE TO SEE IF YOU COULD BENEFIT FROM ADDITIONAL SOCIAL MEDIA.
Why Choose A One Sol Over Other SEO Companies?
At A One Sol, we let our clients just speak for us. Have a look at our SEO reviews and hear directly from our clients why we are the best SEO company in the world for your needs. Most importantly, everything A One Sol does comes from the perspective of a business owner. We work for your business like it's our own.
Done that? Great! Let's get a load of the details. Our SEO professionals can offer you a few guarantees other SEO agencies can't: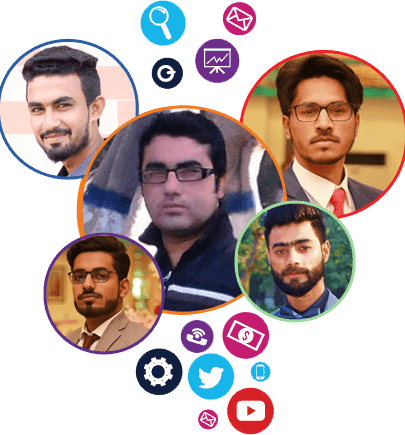 WE WON'T ALLOW YOU TO WORRY ABOUT LONG-TERM CONTRACTS. We won't put you in chains for a specific period of time. Ever.
YOU MUST OWN EVERY SINGLE DELIVERABLE, FROM YOUR WEBSITE TO EVEN YOUR CONTENT. Many SEO agencies wouldn't allow you to keep your work when you say them goodbye. Not us.
YOU'LL BOOST YOUR MARKETING COSTS. Whatever we do is tracked, measured, and closely analysed for betterment. This does lower your costs and lift results.
YOU GET THE PEACE OF MIND THAT WE WILL MAKE EVERY EFFORT FOR YOU. SEO is a long-term investment, this is why our SEO Specialists believe in building partnerships rather than acquiring clients.
YOU GET A DEDICATED ACCOUNT MANAGER to your best guidance, and you also get a support team, including an analyst, web designer/developer, and a dedicated (US-based) copywriter.
YOU GET DETAILED MONTHLY REPORTS (you can really understand) that attach search engine optimization performance to your bottom line.
What Clients Think About Us?
I hired this company to do my website, A One Sol did an amazing job at boosting my search rankings on Google. My web traffic is up and they are bringing in real customers into my store.
"In my history of working with SEO agencies, I can honestly say that there is not one company that I've ever worked with that has better service than A One Sol."
A One Sol has provided me with such a great quality service that I refer to all of the business.
Street No 1, Farid Town, Opposite Medical College, Sahiwal