FACEBOOK ADVERTISING SERVICES
Social Media Marketing for Small Businesses
Facebook has over 2.38 billion unique monthly active users who spend at least 20 minutes per day on the website. In fact, Facebook ads give business owners the confidence to ultimately target and get to a particular consumer market, all with their affordable marketing cost. A One Sol's Facebook advertising services help business whether it's small or big convert their digital marketing strategies by:
Producing higher Facebook engagement on organic and boosted posts
Maximizing referral traffic to your site from Facebook
Creating a solid fan base of returning customers
Collecting data—including contact information—about new and prospective customers
Driving conversions through dynamic buyer-stage marketing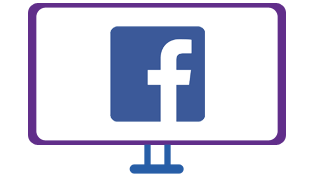 ENTER YOUR WEBSITE TO SEE IF YOU COULD BENEFIT FROM ADDITIONAL SOCIAL MEDIA.
Our Facebook Marketing Process
Our process for Facebook is similar to our approach to marketing in general: TRACK > TEST > TWEAK > REPEAT. Simply put, you can't maximize what you fail to measure and trach. Better data equals better results.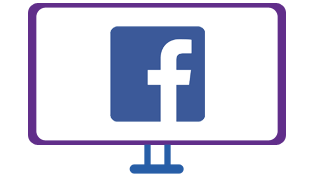 (1) COMPLETING A COMPETITOR ANALYSIS
Completing a market analysis of your service areas and industry
Discovering local competitors, at the present time, outperforming you in audience size and engagement
Analyzing content and messaging that conducts better in your industry
(2) CREATING ENGAGING ORGANIC SOCIAL CAMPAIGNS
Researching content that has high engagement with your audience of people
Posting and scheduling regular posts
Monitoring engagement as well as interaction
(3) CREATING DATA-DRIVEN PAID SOCIAL CAMPAIGNS
Creating custom audiences to perfect target your agency and brand
Creating copy and imagery for high-performing social ads
Split-testing ad copy
Reporting and boosting paid social ads
(4) TRACKING YOUR SOCIAL CAMPAIGNS
Tracking your audience and reach
Tracking engagement rates
Tracking click-through-rate and leads
Tracking your ROI on paid social campaigns
(5) MANAGING YOUR ORGANIC & PAID SOCIAL CAMPAIGN
Managing and tweaking parameters for each campaign
Monitoring engagement and interaction from client base
Monitoring engagement, leads, and sales from ads
Building your audience across relevant social channels
(6) ADVANCED EMAIL MARKETING STRATEGIES
Customer retention email
Win-back email campaigns
And more!
What Is Facebook Advertising?
Facebook advertising sets out ads, images, and posts to a specific audience of people through both the Facebook platform and ad network. The best
option to get your message in front of the folks who matter is Facebook advertising.
So, Facebook ads OK's text, images, videos, slideshows, and a number of other creative choices to be shown on your advertisement to count in maximum audience engagement. However, it allows you to target your audience based on:
Your site visitors
Purchase behavior
Digital activities
Interests
Demographics
Geography
Third-party information like spending habits and consumer profiles
You can also decide how much you need to pay per click or pay per mille (cost per 1000 impressions).
Facebook Ad Management: An Easily Affordable Alternative to Paid Search Ads
The cost per interaction on Facebook is usually lower than both Google Ads services or Bing Ads services, so if you're searching for a cost-effective alternative to pay per click, you should try Facebook advertising.
Engage with More Customers on Facebook
Do you want to increase your fans, shares, likes, or impressions on Facebook? Many small business owners don't figure out is that making 500 friends doesn't mean that 500 people look their Facebook updates. On the contrary, only 0.2% of your fans pick out your posts. Most importantly, every time you update your company's Facebook page, only a few of your followers will pore over your post.
How to maximize the number of followers who are actually interested in your updates is only via investing in paid social media advertising from a company or agency that really knows how to use it.
MIND OUT OF THIRD PARTY CLICK FARMS SELLING CHEAP LIKES!
Anyone can buy millions of Facebook likes for thousands of bucks from click farm sites in developing countries like India, Sri Lanka, Bangladesh, China, Egypt, and Philippines. But there's an issue with this method that extends beyond a Facebook violation.
Suppose you have 2,000 valid followers on your company's Facebook business page and pay for an additional 8,000 likes from Bangladesh. What this does is to skew your followers' insights, an invaluable tool to know about your true audience, and also it comes with absolutely zero value. If you're thinking that having more likes will be making your posts display more, you are way off beam. It will never optimize your bottom line. Engagement and followings by people who leverage your product or services increase your bottom line. When you buy likes, you actually pay for nothing but a number that fails in your business goals.
Facebook Marketing Services from A One Sol
If your site is your online sales representative, then social media is your company's brand personality. It gives existing and potential customers a peek behind the curtain and gives the go-ahead you to tie up with them on a personal level. It establishes relationship and confidence and, in many cases, is your customer service platform.
Contrary to what the most business owners think, Facebook and other social media channel can improve your bottom line.
Facebook advertising services and ad management are low-cost to run and can precisely be targeted to the people you wish to reach. At A One Sol, our social media marketing specialists start every new Facebook advertising campaign by analyzing your existing customer audience and social presence. If you've run ads before, then our Facebook marketing experts collect baseline data to decide well your current return on ad spend and put together a game plan to generate maximum results for the lowest cost.
Request a Free Social Media Analysis
Request a free social media marketing analysis online or call +92 7893647 to learn more about Facebook advertising services from A One Sol.
Why Choose A One Sol Over Other SEO Companies?
At A One Sol, we let our clients just speak for us. Have a look at our SEO reviews and hear directly from our clients why we are the best SEO company in the world for your needs. Most importantly, everything A One Sol does comes from the perspective of a business owner. We work for your business like it's our own.
Done that? Great! Let's get a load of the details. Our SEO professionals can offer you a few guarantees other SEO agencies can't: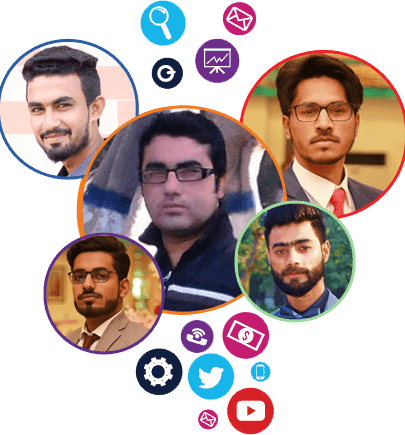 WE WON'T ALLOW YOU TO WORRY ABOUT LONG-TERM CONTRACTS. We won't put you in chains for a specific period of time. Ever.
YOU MUST OWN EVERY SINGLE DELIVERABLE, FROM YOUR WEBSITE TO EVEN YOUR CONTENT. Many SEO agencies wouldn't allow you to keep your work when you say them goodbye. Not us.
YOU'LL BOOST YOUR MARKETING COSTS. Whatever we do is tracked, measured, and closely analysed for betterment. This does lower your costs and lift results.
YOU GET THE PEACE OF MIND THAT WE WILL MAKE EVERY EFFORT FOR YOU. SEO is a long-term investment, this is why our SEO Specialists believe in building partnerships rather than acquiring clients.
YOU GET A DEDICATED ACCOUNT MANAGER to your best guidance, and you also get a support team, including an analyst, web designer/developer, and a dedicated (US-based) copywriter.
YOU GET DETAILED MONTHLY REPORTS (you can really understand) that attach search engine optimization performance to your bottom line.
What Clients Think About Us?
I hired this company to do my website, A One Sol did an amazing job at boosting my search rankings on Google. My web traffic is up and they are bringing in real customers into my store.
"In my history of working with SEO agencies, I can honestly say that there is not one company that I've ever worked with that has better service than A One Sol."
A One Sol has provided me with such a great quality service that I refer to all of the business.
Street No 1, Farid Town, Opposite Medical College, Sahiwal