CUSTOM RESPONSIVE WEBSITE DESIGN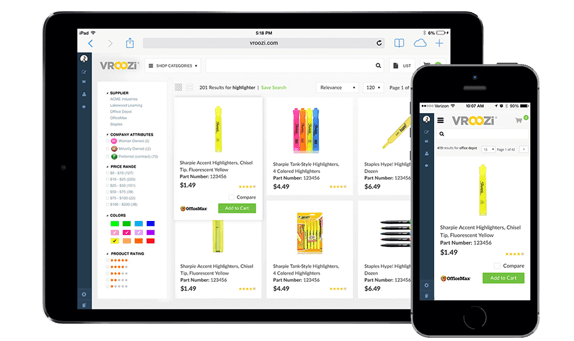 YOUR POTENTIAL CUSTOMERS ARE SEARCHING FOR YOUR QUALITY PRODUCTS AND GREAT SERVICES FROM THEIR SMARTPHONES AND TABLETS. WILL THEY REACH YOU OR YOUR MAIN COMPETITORS? A RESPONSIVE WEBSITE CAN HELP YOUR POTENTIAL CUSTOMERS FIND YOU.
In 2014, mobile search volume transcended desktop search volume. This surpassed mobile search volume means more internet users search for your products and services from a smartphone than a tablet, laptop, or desktop computer.
In April 2015, Big G officially made mobile-friendliness a ranking factor, showing your website (if it's not mobile-friendly) will rank lower than websites that are mobile-friendly when people will be searching on a mobile device.
Nowadays, Google is going on to develop a mobile-only index, meaning if your site isn't completely mobile-friendly, then you may disappear from mobile search results. When Google will release a mobile-only index, it'll be the first search index when the search engine uses to respond to queries.
Are you not sure if your website is mobile-friendly? Send a message to our custom responsive web design team in Pakistan and they'll investigate for you, or give us a call at +92 302 7893647 to learn more about our custom responsive website design services in Pakistan.
What Is Responsive Web Design?
Responsive web design is a website framework that's responsible to hide, shrink, move, and adjust content on your site based on what device your visitor is using (a smartphone, tablet, laptop, or desktop). Finally, a responsive design confirms your site is comfortably viewed on any device and increase your website visitor's user experience.
Your customers want to see different things from content on every device, and you'll provide that in your responsive website design. This needs revisiting the information architecture of your website and appreciating your users. This isn't like herding cats, but it does need planning and strategy, and A One Sol can help providing custom responsive web design service in Pakistan.
What Does "Mobile-Friendly" Mean?
"Mobile-friendly" correctly means that the website content, as well as assets, of your website, are easily accessible, legible, and ready for use to visitors on a smartphone.
Have you ever visited a website that doesn't fit well on your mobile screen? A website for that you have to zoom and nip to go through the small text and clumsy click, feeling like giant sausage-like fingers?
In the past, most of the companies choose to develop a custom mobile website. But creating a custom responsive site is today industry standard.
The advantage of Custom Responsive Website Design Services
Big G officially made the responsive site a ranking factor and they prefer responsive websites.
When it's a responsive site, you'll manage only one website instead of managing both a desktop version and a mobile version.
You will never get in the fluster about duplicate content, faulty redirects, or other errors to use that separate mobile websites produce.
Responsive website loves offering the best usability for your visitors, as they're suited to every user on all devices.
Mobile-Ready Responsive Website from A One Sol
Although responsive websites come with many benefits yet you can't just put your site in a responsive-friendly framework. A One Sol has a lot of experience in designing responsive websites and landing pages that look attractive and rank well in search results and help reach your business aim: maximized traffic, leads, and sales. Check out our website design portfolio to take a look at the best custom responsive websites we've created.
Let's Talk About Your Next Website
If your website isn't, mobile-friendly, contact A One Sol. The team of professional digital designers of our company in Pakistan is serious to create a beautiful, lead-focused, key-turn, and responsive website for your company. Our custome responsive website design specialists in Pakistan have worked with a wide range of companies and businesses of all sizes throughout their website design projects, from local contractors to enterprise organization. We have an experienced team of in-house responsive website designer in Pakistan fully prepared to take in your next project.
Contact pur responisive web site design company in Pakistan online or give us a call +92 302 7893647 to learn more about how your company can get benefits from our custom responsive website design services in Pakistan.
Have Any Question?
Please contact us using the form and we'll get back to you as soon as possible.
Street No 1, Farid Town, Opposite Medical College, Sahiwal