MOBILE WEBSITE DESIGN SERVICES
Do You Want a Responsive Website? Do Trust Our Mobile Website Design Company
The future of the web is mobile. As of 2018, the time consumers take up participating in digital media on mobile devices has exceeded 3.3 hours a day, and over half of all internet searches are done from a mobile device.
Place your business in front of potential customers and turn clicks and visits into leads and sales with a custom mobile-friendly website! Try out this little experiment. Take out your mobile phone and pull up your business website. Now, can you read the text of your website clearly and find the phone number of your company quickly? Are you tired of waiting for your site still to load?
Estimated more than 91 per cent of mobile users say access to mobile website content is really crucial. Are you ready to serve them by your website? If your site isn't mobile-friendly or your existing responsive website isn't a bit up to your expectation, you should help from a top company (like A One Sol) that makes the process uncomplicated. Do you need a website redesign? We do that, too! Scroll down to learn more or you can contact our mobile website design company in Pakistan below to get started.
MOBILE WEBSITES ARE FUNDAMENTALLY DIFFERENT FROM TRADITIONAL WEBSITES
The circumstances, in which an internet user will come to your website, are a little bit different than when they are sitting behind a desktop computer or laptop computer. An example would be there, if you own a photography Studio, it would be terribly common for someone to en-route to your studio to suddenly realize they don't know precisely where it's located. You've very likely received a few of those phone calls.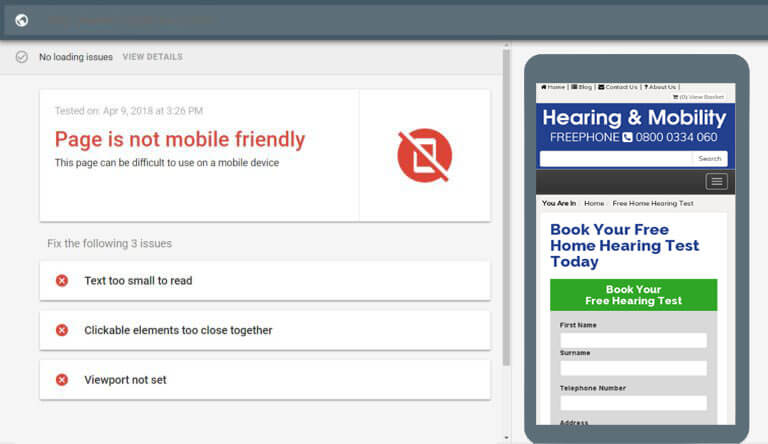 Some of the people very likely tried to pull up your website on their mobile only to distress keeping to scroll and search for your address and then recall it or re-type it into their GPS. You need to make thing easy for them by integrating "Click for Directions" buttons on an optimized mobile website is really simple. However, the same thing is with your mobile number. The rule with websites is: never make me think! The mobile website, we develop, comes with "Click-to-Call" as a standard aspect and visitors like it.
If your company doesn't have a mobile-first website design, you're losing your potential clients and sales.
ENTER YOUR WEBSITE TO SEE IF YOU COULD BENEFIT FROM SEO.
Big G turned to mobile-first indexing in 2017, meaning it now ranks the website pages based on the mobile version of the page rather than the desktop version. If you don't own a well-built mobile website, you're not about to rank at the top of the search results of Google.
Checking the technical feature of a mobile site regularly is just half the battle. You also have to optimize your website for the types of searches you're getting from search engines like Google, Bing, and Yahoo. However, mobile users generally want to find a piece of information quickly and easily, meaning they aren't looking to browse through a whole bunch of text to get what they need. Having had a great deal of content is important to bring desktop searches. Meanwhile, experiencing relevant information, including your phone number and address, visible and easy to find is the most critical for mobile SEO.
Does your business have a storefront, showroom, or office location that customers can visit? If yes, then it's very important to have an absolutely accurate Google Maps listing so that users may easily get directions when they're busy.
WHAT MAKES A WEBSITE MOBILE FRIENDLY?
A mobile-friendly website:
Is responsive or built for mobile-first viewing: Making your website responsive is all about the layout and display of the page automatically change depending on the size of the device screen.
Is easy to navigate and find key information: Whether it's your contact information or service and products should always be uncomplicated to find on mobile screen and your navigation needs to be minimized.
Has easy-to-click buttons: If your website users can't click your buttons with their fingers, they aren't big enough to easily click.
Has fonts that are easy to read: You need to use a font and font size that's large, as well as clear, enough to read from a smaller screen.
Has compressed images and files: Website speed is a key to success, and large pictures, files, and videos can seriously cause to slow down your mobile website.
Why Companies Love Our Custom Mobile Website Design Services in Pakistan
A lot of web design companies are out there for you as a choice, so why choose our company? As a business owner, your website needs to work extremely well for you. Since 2010, A One Sol has experienced in custom, sales-driving mobile website designs in Pakistan . Whether you need highly-customized, enterprise-level web portals or easily affordable web design services in Pakistan for all business, we promise you'll find everything you love. Our team will take care of all from design to content to deliver you a turnkey website:
Hosting and coding
Graphic design
Advanced analytics tracking
Optimization for SEO
Existing content import
New content creation
Lead form creation and tracking
Website compatibility across all browsers and devices
Integration with social media pages
XML sitemap creation and submission
And more!
Most of the web design companies focus on the look of the website of your company, but A One Sol doesn't do that. Our mobile web designers in Pakistan accurately target your industry, your market, as well as your customers with clarity. But don't believe us, just check out our website design case studies that show to be true.
From small local contractors to enterprise organizations, mobile website designers of our company  in Pakistan have worked with all type and all size businesses throughout their website design projects. Our company's in-house website designers in Pakistan ready to work for your next project.
Let us know your business goals. Contact our mobile website design agency in Pakistan to learn more about our web design and development services in Pakistan or +92 302 7893647 to tell us about the website requirements of your company.
Have Any Question?
Please contact us using the form and we'll get back to you as soon as possible.
Street No 1, Farid Town, Opposite Medical College, Sahiwal